Exhibiting South of the Border and Beyond
Trade shows and association meetings have played a large part in our recent activities including those in the United States and abroad. A highlight was our participation in the 2nd Annual Congreso de Soluciones en Concreto held in Cancun, Mexico in late October. We're thrilled with the attendance that came from all segments of the concrete products industry -masonry, hardscape, pipe, precast, prestressed, and ready-mix.
A full house of producers listened intently as Ron Scherer, Besser training specialist, presented a seminar on Concrete Masonry Technology. Besser representatives Nelio Ricalde, Nelly Gonzalez, Ron Scherer, and Grant Fluent greeted producers visiting the Besser stand.
Our final event for the year is Bauma China.  We'll be focusing on our masonry, hardscape, pipe and shapes equipment while exhibiting in Shanghai from 22 – 25 November. Be sure to visit us in Hall E7, Stand 411!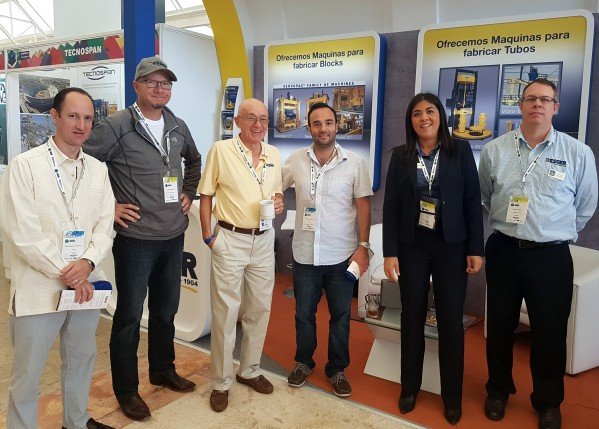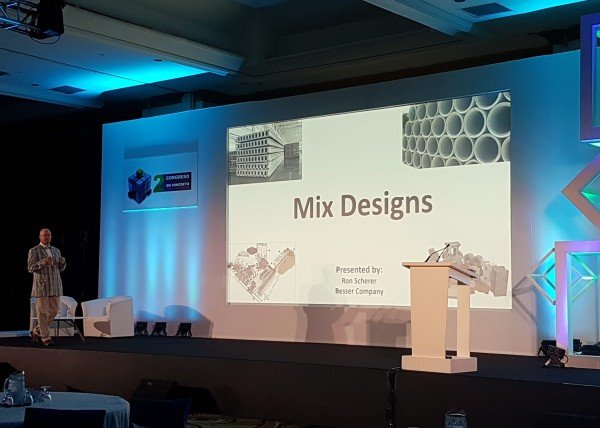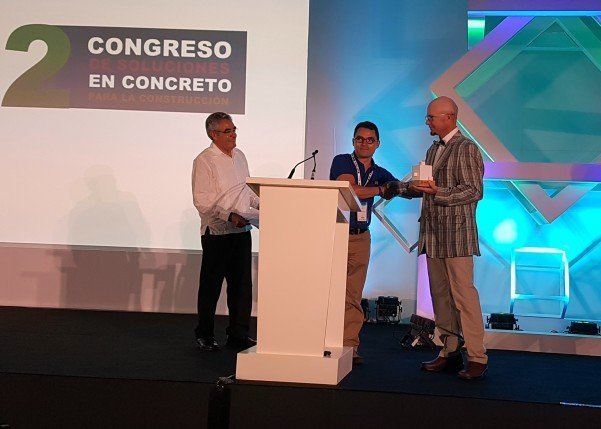 LOOKING AHEAD
3 – 6 January 2017: American Concrete Pipe Association Pipe School and B2B meetings, Austin, Texas
17 – 20 January 2017: World of Concrete, Las Vegas, Nevada. Visit us in booth N1325
14 – 17 February 2017: Interlocking Concrete Pavement Institute Meeting, Phoenix, Arizona (co-located with NCMA)
17 – 22 February 2017: National Concrete Masonry Association Meeting, Phoenix, Arizona (co-located with ICPI)
18 – 20 February 2017: ICON-XCHANGE with Virtual Plant Tours and B2B meeting, Phoenix, Arizona
15 -16 February 2017: UK Concrete Show, Birmingham, United Kingdom