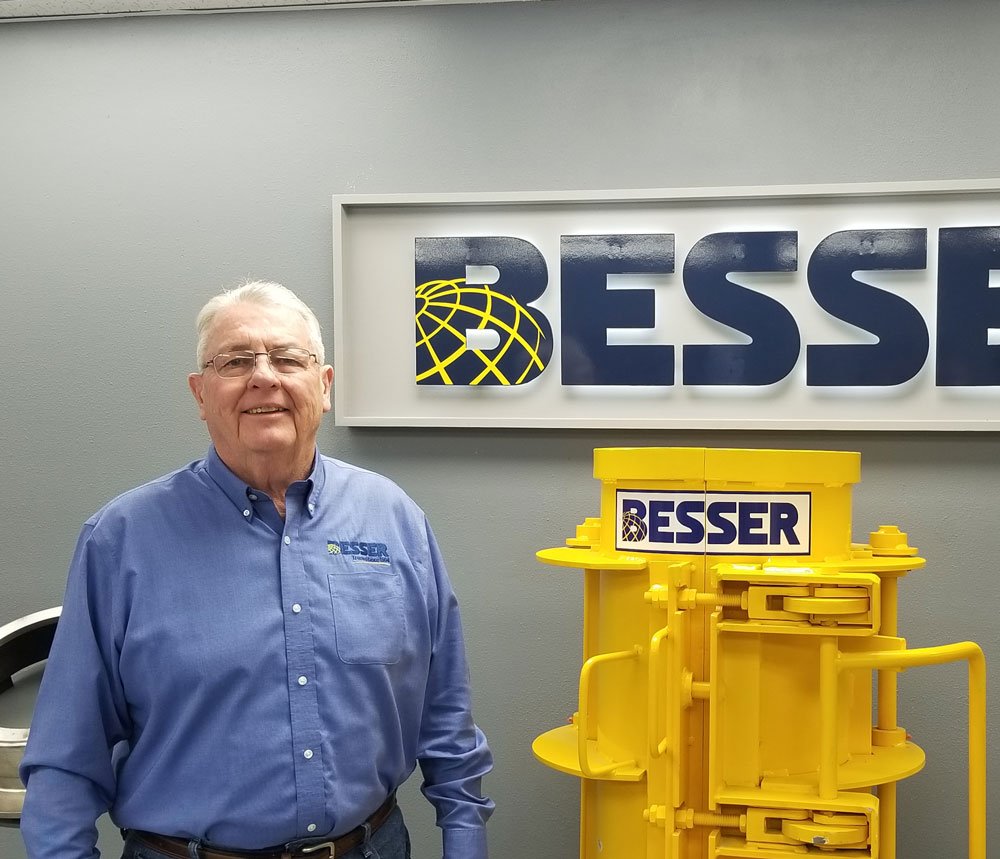 The employee-owners of Besser Company join in congratulating Gary Ericson, Director of Sales – Pipe, on his retirement on 31 December. The majority of Gary's 40-year career was spent in the Sales Department where his contagious passion for the Pipe Industry fueled his success, securing sales for pipe production systems around the world.
His early training began during machine installations while working in the Manufacturing Department at McCracken / International Pipe Machinery (acquired by Besser in 1998). His aptitude for listening, forming strong relationships, and matching producer needs with equipment and services became evident. With this skill set, he transitioned to Sales where he spent the rest of his career. Gary assisted new and established producers – small and large – by getting them started and growing their success in the competitive concrete pipe industry. These relationships, formed over decades, have transitioned into friendships which Gary and his wife Cetta treasure.
Throughout his career, Gary has mentored countless Besser team members. Most recently he's shared his wisdom with Sales Managers, Nicholas Paulson, 989.590.0776, npaulson@besser.com, and Mike Reed, 989.590.2383, mreed@besser.com. The duo now leads Besser sales efforts, working in conjunction with Scott Kennedy, VP of Pipe and Precast, Travis Dye, Operations Manager, Grant Fluent, Customer Service Manager, and Marie Simmons, Sales Technical Assistant.
We join in wishing Gary and Cetta retirement years filled with adventures, laughter, and happiness.