Happiest Retirement Wishes Dan Leman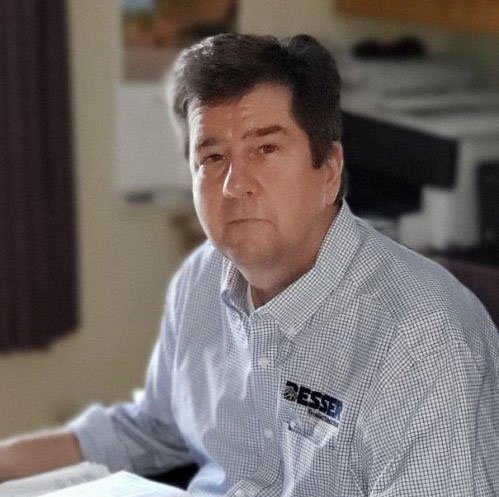 The employee-owners of Besser join in wishing Dan Leman a very happy retirement and thanking him for the many contributions he's made to further the company. Dan officially retired on 31 May after a 45-year career making a positive impact on producers in a variety of capacities including engineering, technical service, and sales.
Dan began his Besser career as a Draftsman in Roanoke, IL. While working he earned his Associates Degree in Mechanical Engineering. A few years later, armed with a newly earned degree, an inquisitive mind, and industry experience he transferred to the Alpena World Headquarters as a Product Engineer for Cubers.
A role in the Technical Service Department followed before his outgoing personality, passion for helping people, and vast equipment knowledge led to a promotion to Sales Representative in the Kansas City District. Beyond providing producers with a gifted resource his promotion paved the way for he and his wife Polly to return to their hometown of Roanoke, Illinois.
Once back in Roanoke his career path took a turn; he seized an opportunity to manage a block plant in his hometown. We're grateful that he rejoined Besser in 2004 as Manager of Key Accounts and Special Products. He embraced this role, focusing his attention on corporate accounts and special products, including our then newly acquired big board product line.
Once big board machines were fully integrated into our product line Dan stepped back into his role as Sales Representative for the Midwest. He concluded his career assisting producers with their critical parts orders.
Those that have worked with Dan highly regard his knowledge of equipment operation and producing high quality concrete products cycle after cycle. His gift for forging strong relationships with industry members and co-workers is one of his greatest strengths. His success was fueled by his astute listening skills and tenacity.
We join in congratulating Dan and wish him and Polly all the best as they enjoy their retirement years.