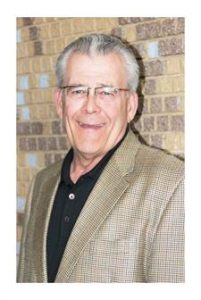 Besser Company bestows Retirement Wishes upon concrete products industry veteran John Reedy. John came to Besser in 2005 and served as Regional Manager of the Midwest United States. Shortly thereafter, he was promoted to Sales Manager for the United States and Canada. A promotion to Sales Director for North America followed in November 2009.    "We're grateful for the leadership, professionalism and industry knowledge that John brought to Besser Company and shared throughout his career. John strengthened our sales organization when we needed it the most," commented Kevin Curtis, CEO. He continues, "We're also grateful for Kathy's (John's wife) contributions, her unwavering support of John's efforts and for being an ambassador for Besser whether attending a state association meeting, assisting at a trade show or entertaining customers."
During his career in the industry John experienced the increased use of technology, including our introduction of the Servopac® Family of machines, the growth of the SRW and paver markets, and producer consolidation. He navigated it all with finesse and built strong relationships along the way. Recognizing the value of a united industry, John devoted time to participating in the activities of state, regional and national associations. He freely shared his insights, formulated from time spent both producing block and selling equipment, parts and services.
Those fortunate enough to work with John, whether at Besser, Paco, GMS, RMC-Allied Ready Mix, or Williams Brothers/Blue Circle (now Georgia Masonry Supply), learned from his varied and vast experience about production of concrete products, managing teams, negotiating, sales and most importantly, how to balance a successful career and family life. John led by example and was a fabulous mentor and coach. John's penchant for storytelling and quick wit are legendary.
John will continue his career with Besser in a mentoring role. Once fully retired he and his wife Kathy will have more time to focus on their family, hobbies and church. They have 6 adult children and the number of grandchildren continues to grow. They currently range in age from "on the way" to young adult. They're also looking forward to spending time on the lake, preparing meals on the Big Green Egg and simply relaxing.