New Pouring Bucket Model Introduced at The Precast Show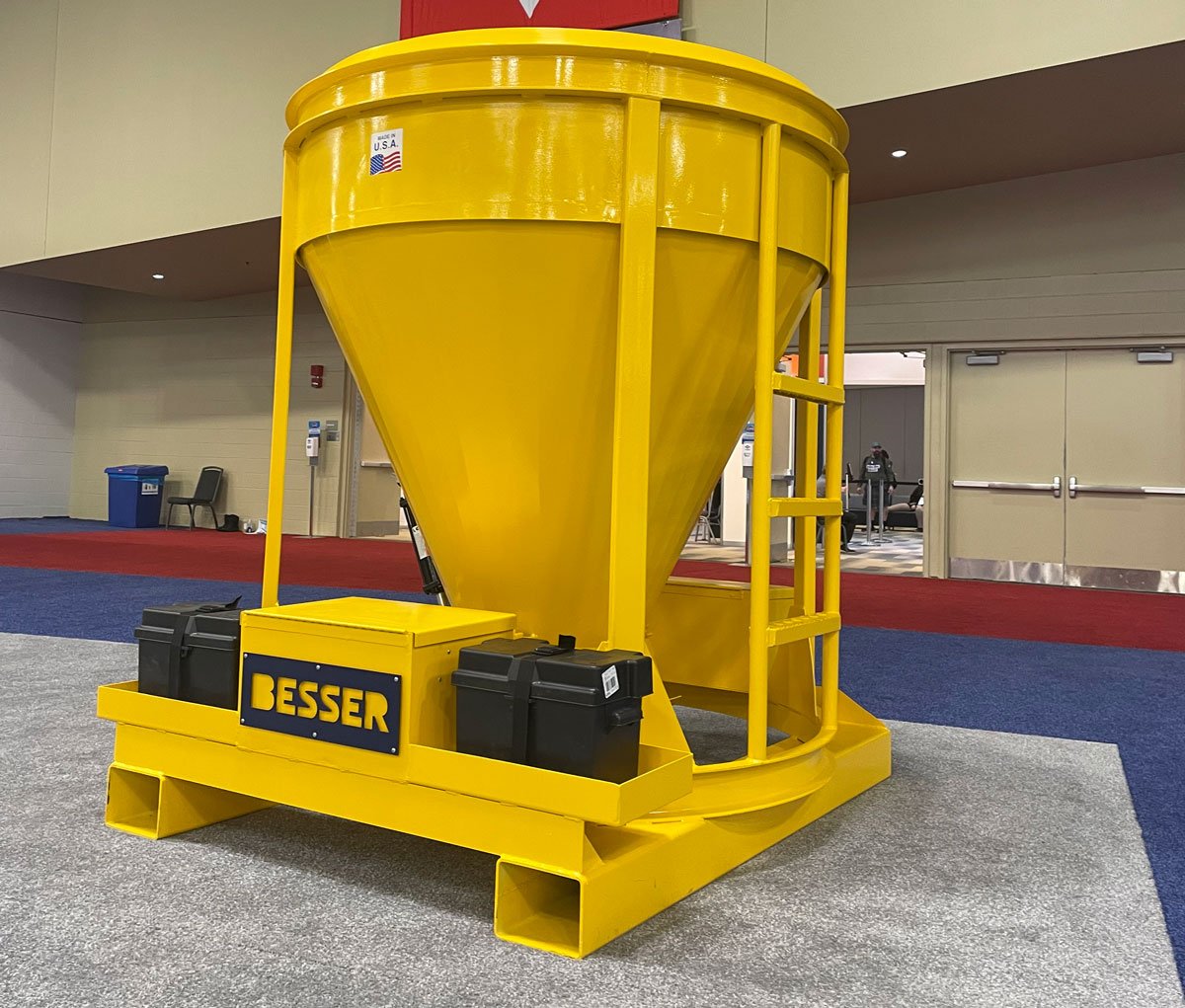 A 2 Cubic Yard Pouring Bucket, with a remotely controlled hydraulic gate powered by a rechargeable battery attracted a lot of attention from producers during The Precast Show. Precasters were intrigued by the thoughtful, yet simple design, ease of operation, and the options for customization.
Built Besser tough, Pouring Buckets are built heavy-duty but with a lightweight construction to allow for easier handling. The Pouring Bucket can be easily handled with a crane or a forklift. Three discharge options are available: manual, pneumatic, or hydraulic, which can be operated via remote if desired. The addition of a rechargeable battery provides the ultimate in production versatility. At the end of a shift, the Pouring Bucket has easy access for cleaning; a ladder can be included for additional convenience.