Servopac® Infinity Debuts Patented Vibration System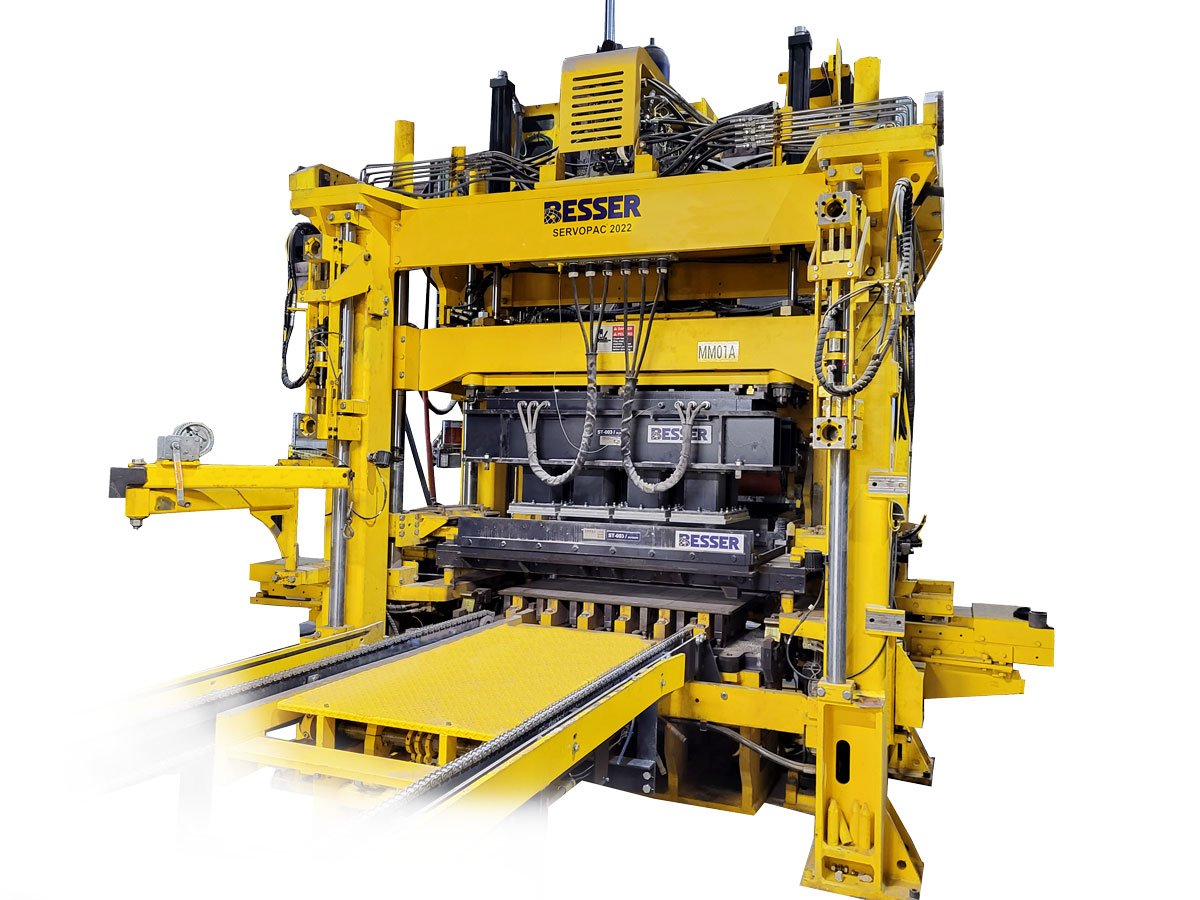 For many generations, there has been a debate between selecting a machine with mold or table (impact) vibration. With the Servopac® Infinity, producers no longer need to decide between types of vibration. The Servopac® Infinity redefines production with a game-changing, patented vibration system. Depending which product is being produced, the producer can set up the machine to run either mold vibration or table vibration.
Generally, mold vibration is used for taller products to provide precise height control and dense product, while table vibration provides better density in shorter products. With both vibration modes, the operator has full control over the frequency and amplitude independently. This allows fine tuning of the vibration to create the perfect vibration needed for the product.
Beyond offering two types of vibration the Infinity offers the hallmark features of the Servopac Family. The Infinity provides maximum machine productivity with:
No pit needed for the foundation
Optional side mounted core puller
Increased mold life through precise Servo vibration
Mold and height changes in less than 15 minutes
Besser and competitive mold capability
Touch screen operation for machine controls
Streamlined design for easier maintenance
Capability of product height between 1 – 12" (25 – 300 mm)
First introduced in 2008, the Servopac Family of Machines, now four models strong, has steadily revolutionized concrete products production for producers around the globe. These machines offer the responsiveness, reliability, and versatility to produce the ever-growing variety of concrete products demanded by today's marketplace.