D.A.R.E. Role Models Awarded
Jesse and Anna Besser were known for many things in the Alpena community. Perhaps the most meaningful was their philanthropy. They gave back wholeheartedly to the community they loved through large and frequent donations over the years. Another interesting, yet lesser known fact is that they were both teetotalers (advocates of complete personal abstinence from alcoholic beverages).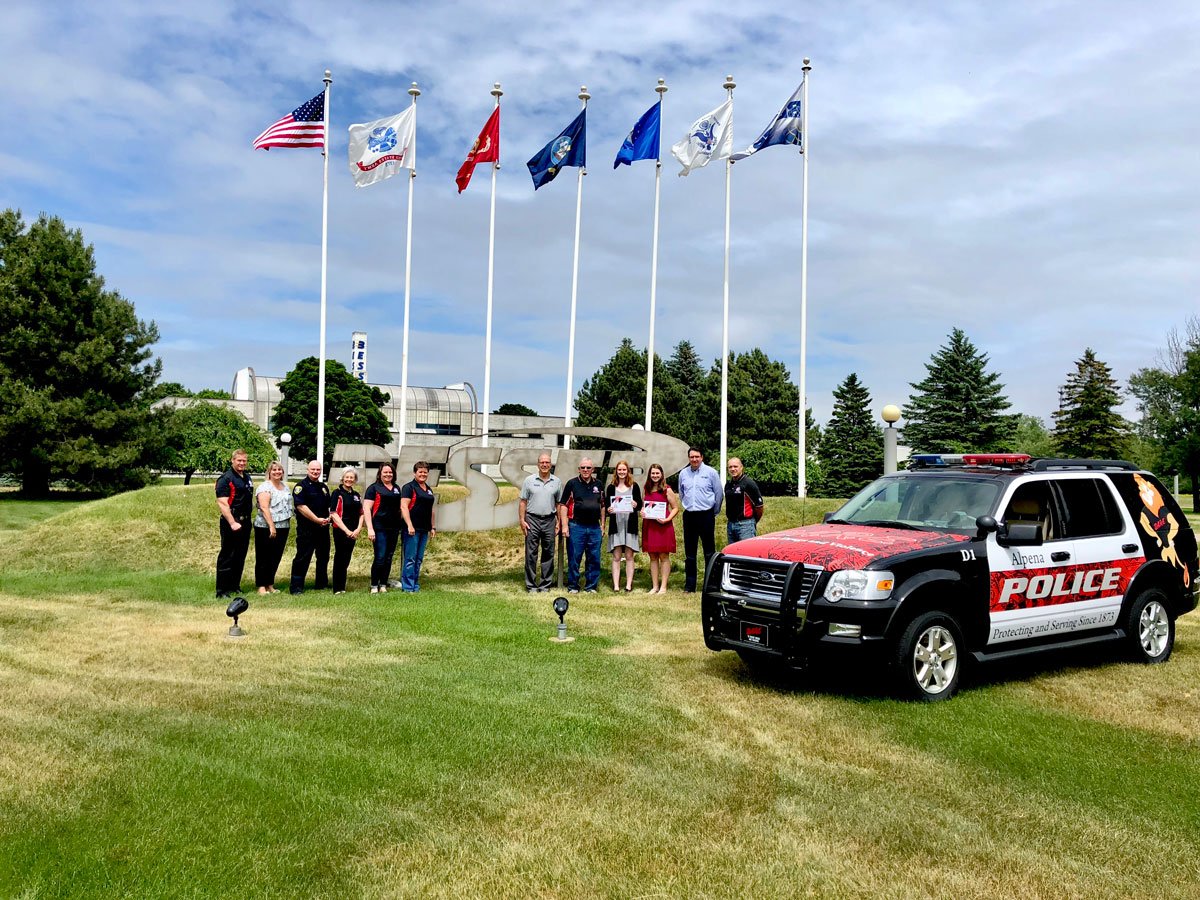 As the stories go, if alcohol was served at any company gathering, it was promptly hidden when the announcement came that Mr. Besser had arrived. One time in particular, he received a case of scotch whiskey as a gift to the company. Passionately opposed to liquor, Jesse asked that the yard crew take every whiskey bottle to the city disposal area and destroy the case. Besser was also one of the only businesses at that time that didn't allow smoking. Jesse and Anna stuck to their beliefs even if they were unpopular.
Today, philanthropy still plays a large role at Besser Company, even if the idea of teetotalism does not. We did, however, have a recent opportunity to pay homage to Jesse and Anna's beliefs by creating three new scholarships awarded specifically to D.A.R.E. Role Models. D.A.R.E. is an educational program that seeks to prevent the use of controlled drugs and alcohol among youth. For the second year, we were pleased and proud to award these special scholarships to the following D.A.R.E. Role Models: Katherine Nicholson, Shelby Sexton, and Elizabeth Thomson (missing from photo). We wish them the best of luck in their college careers and beyond – Jesse and Anna would certainly be proud.